Want to look fabulous and feel comfortable in activewear? Here are Baleaf's top 10 bestsellers that are a must-have for your fitness wardrobe this season.
Keywords: bestseller, activewear, Baleaf
Reading Time: 3 minutes
Are you fully dedicated to your fitness schedule?
Even for the most ardent fitness enthusiasts, there may be instances when they get distracted and skip the move.
But let's not forget that getting your bodies moving is one of the best ways to recharge your mind and body. However, you can only do so when you have the right fitness gear that keeps you cool and comfortable while allowing you to maintain your style and versatility.
And that's where Baleaf's activewear comes into play.
With a relaxed and comfortable construct, Baleaf's activewear inspires you to get moving while showing off your signature style. Over the last eight years, Baleaf has continued to strive for top-quality activewear that allows you to show off your versatility without compromising on your comfort.
Here are Baleaf's top 10 bestselling activewear that is totally worth investing in.
For fitness enthusiasts looking for a super cool and comfortable bottom, Baleaf presents the Laureate High Rise Bermuda Shorts that are made with polyester and spandex. But you can also find variations with a cotton blend for a more breathable feel. The moisture-wicking, non-see-through high-rise Bermuda shorts offer maximum coverage and keep your tummy in check. Featuring three pockets for convenient storage, these shorts make a reliable outfit, especially when you are on the go. So what are you waiting for? Grab our top bestseller and take your fitness adventures to the next level.
Another Baleaf bestseller that has made to this list is the Laureate High Rise Shorts. The affordable high-rise shorts feature a high-rise waistband that offers maximum coverage and keeps your tummy in check. While the solid colors are made from polyester and spandex, you can find cotton blends in selected colors. The super comfortable shorts are soft and breathable and have passed the squat test. So whether it is stretching during yoga sessions or lifting weight at the gym or lounging, these shorts can be your best partner anywhere.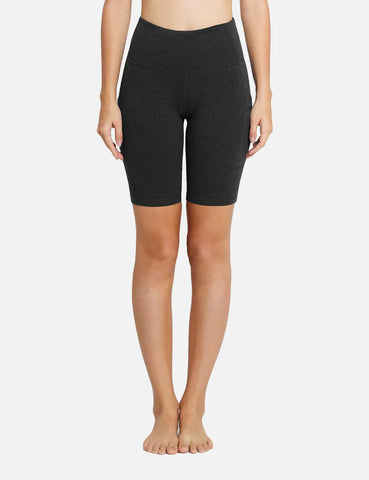 If you're a fitness enthusiast who prefers bottom closure bottoms, then the Laureate UPF50+ DWR Shorts is for you. From the length to weight, feelandcut, you will absolutely love everything about these shorts. They are water-resistant and quick dry, which means they can be your best pal for all wet outdoor adventures. They are also made with breathable fabric that doesn't compromise your mobility. So why not get one for yourself this summer?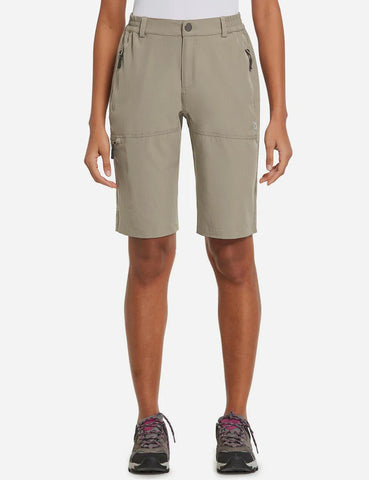 If there is one product that you would always love to reorder, then it's the Evergreen Cotton Knee-Length Shorts. They are super comfortable shorts that feel and look great. Whether you are heading for a fitness adventure or are planning a casual evening at home, these cotton knee-length shorts will only add to your style and comfort.
The Laureate Knitted 2-in-1 Shorts is another one on our list of top 10 Baleaf bestsellers, and for good reasons. The lightweight, moisture-wicking, breathable bottom has a built-in mesh brief that wicks away moisture quickly. Moreover, it features a high-rise style with wide, knitted waistband for added comfort while keeping your tummy in check. The loosely fit shorts have four pockets so you can conveniently store your essentials when on the go.
If you are looking for a versatile bottom that you can wear at the gym, while cycling, or even when mowing your lawn, the Laureate 3-Pocket Athletic Shorts is what you need. With a perfect length and fit, these shorts make a comfortable choice for both exercise and wearing around. Featuring a high-rise style and 3 pockets, these 3-pocket athletic shorts are a must-have for your fitness wardrobe.
Our top 10 bestsellers may seem dominated by summer wear, but Baleaf has a lot more to offer. Check out our Laureate Thermal Zipper Pocket leggings that make one of the bestsellers and for reasons. The high-rise style thermal leggings are designed to keep you warm but don't compromise on your comfort. They are breathable, skin-friendly, water resistant, and moisture-wicking, so you can stay comfortable and dry whether you wear them indoors or outdoors.
Need added protection against the blazing sunshine? Go for the UPF50+ Sun Shirt that makes a highly affordable and functional sun shirt. It offers UPF50+ sun protection and is made with lightweight, breathable fabric that keeps you cool and comfortable in the summer heat.
While the UPF50+ Sun Shirt makes a great investment, it's even better to go for the UPF50+ Sun Hoodie. The breathable, moisture-wicking, and quick-drying sun hoodie offers you protection against the dangerous UV rays. Featuring long sleeves, thumbholes, and a hood, this hoodie is designed to offer full protection from the sun.
Baleaf's top 10 bestsellers also feature an amazing product for active men, and that's the Laureate 5" 2-in-1 Shorts. The ultra-light, quick-drying, super comfortable 2-in-1 shorts is what you need this summer. The shorts feature a built-in mesh brief that is breathable and moisture-wicking. Moreover, it has an elasticized waistband with an inner drawstring for added comfort. And let's not forget the three functional pockets that make a great space for conveniently storing your valuables, especially when you are on the go.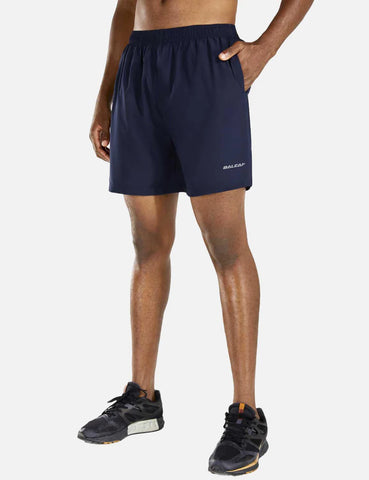 As Baleaf celebrates its 8th anniversary, we are offering up to a 60% site-wide discount and free standard shipping over $59. It's a limited-time offer where you save more as you buy more! So what are you waiting for? Hurry up and get yours on August 4th!