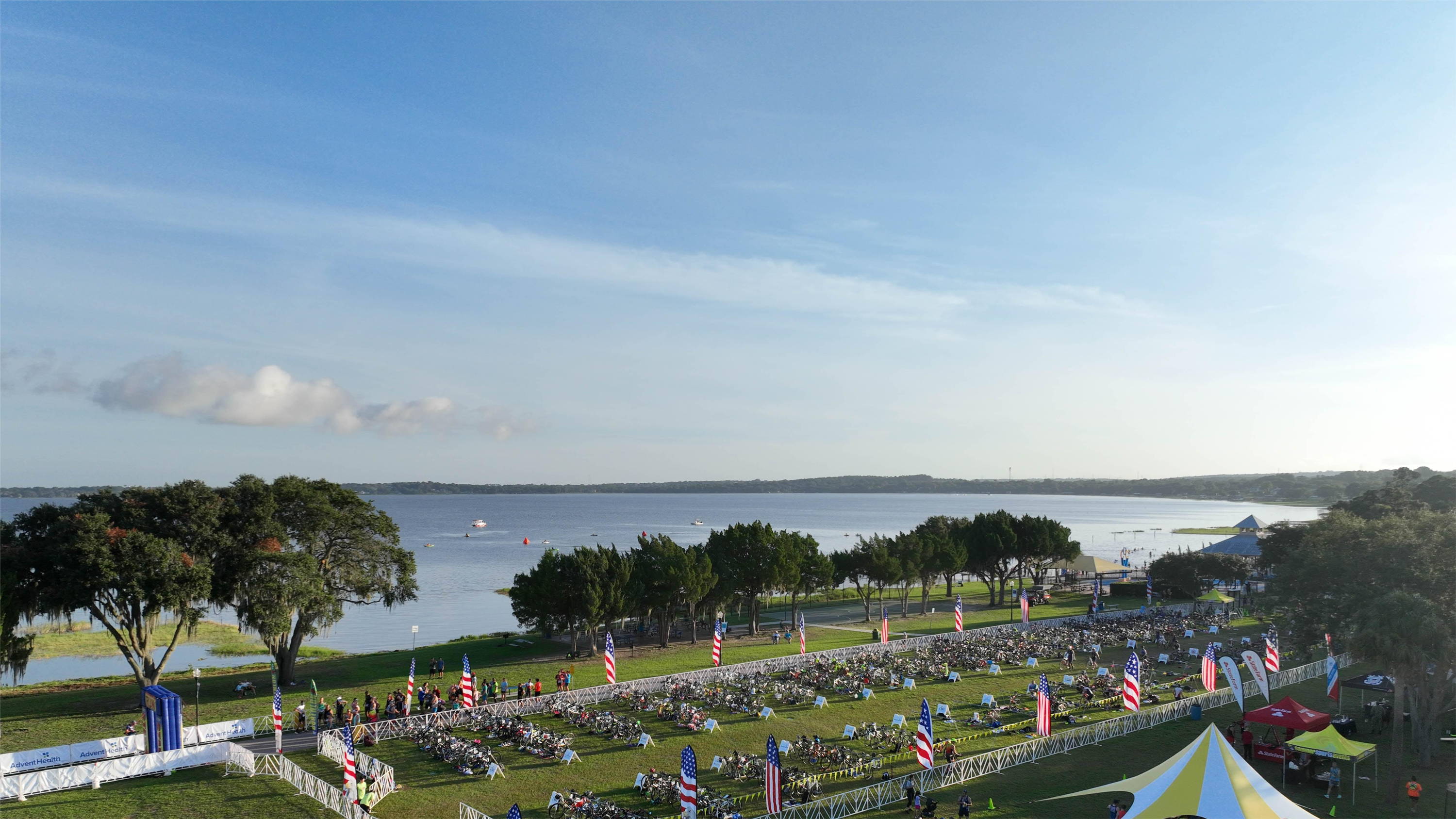 Cool Sommer Mornings Triathlon\Duathlon\5k Series Event #4
This year, we are proud to partner with such a great organization, Sommer Sports Events. We are devoted to promoting sports in our community and encourage everyone to a healthy and active lifestyle.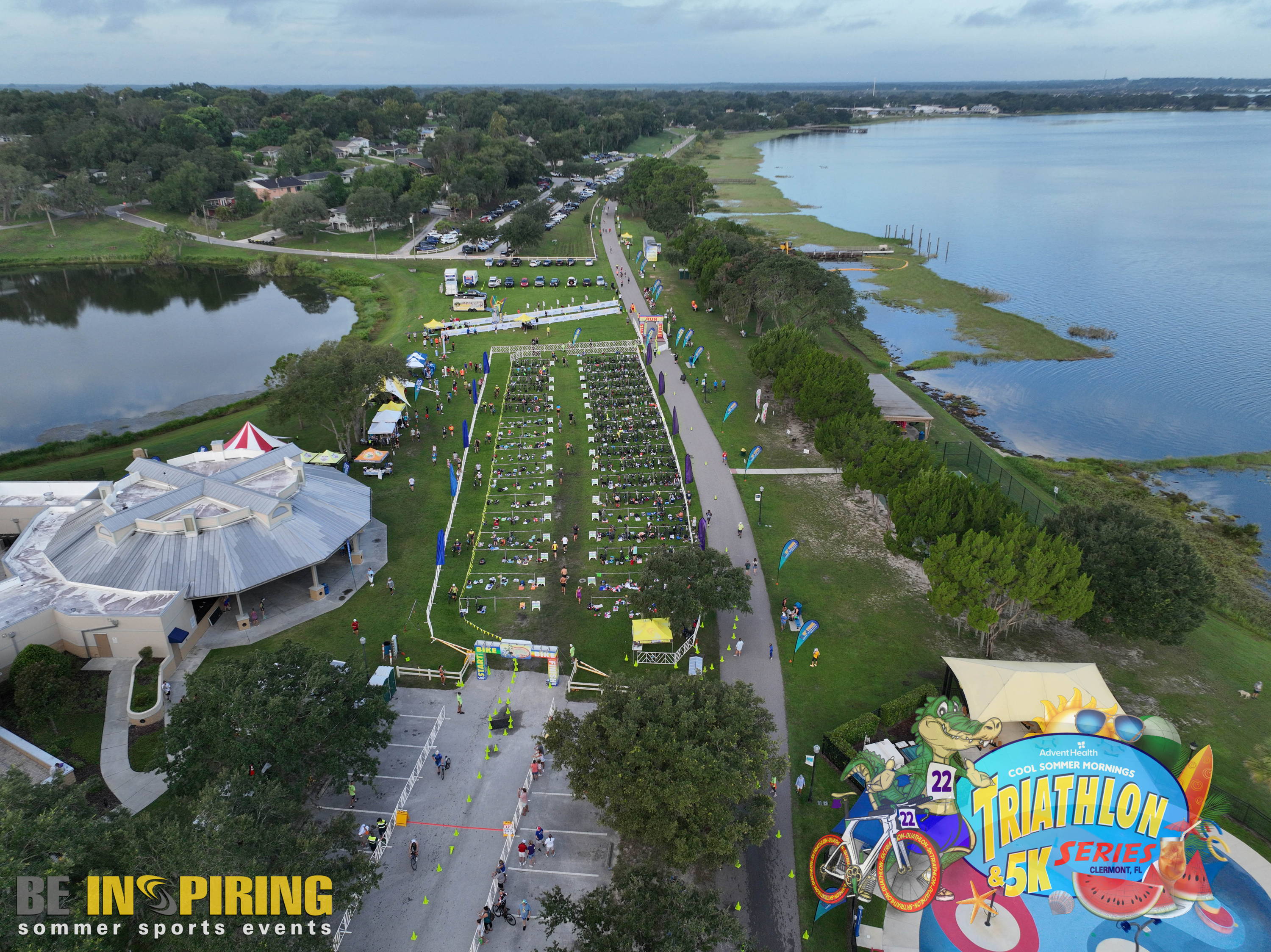 Learn About the Event Venue
Race #4 of the Cool Sommer Mornings Series featuring a groovy "Summer of Love" theme. Each race of the series has a unique theme and features a sprint and intermediate distance triathlon, a sprint duathlon, intermediate aquabike, and a 5K run.
Event Timetable:

Friday, September 9, 2022
4:00pm - 7:00pm Packet Pick-up at the Highlander Building, Clermont Waterfront Park, 100 3rd Street, Clermont
Saturday, September 10, 2022
5:30am Transition Area Opens
5:30am - 7:00am Packet Pick-up at the Highlander Pavilion, Clermont Waterfront Park, 100 3rd Street, Clermont, FL 34711
7:00am Cool Sommer Mornings 5K Start
7:00am Transition Area Closed
7:05am International Distance Tri Start (by waves)
7:30am Clermont Sprint Triathlon Start (by waves)
7:32am Clermont Sprint Duathlon Start!
9:00am-12:00pm Claim Awards
12:00pm Course Support Ends
Clermont Waterfront Park
100 3rd Street
Clermont, FL US 34711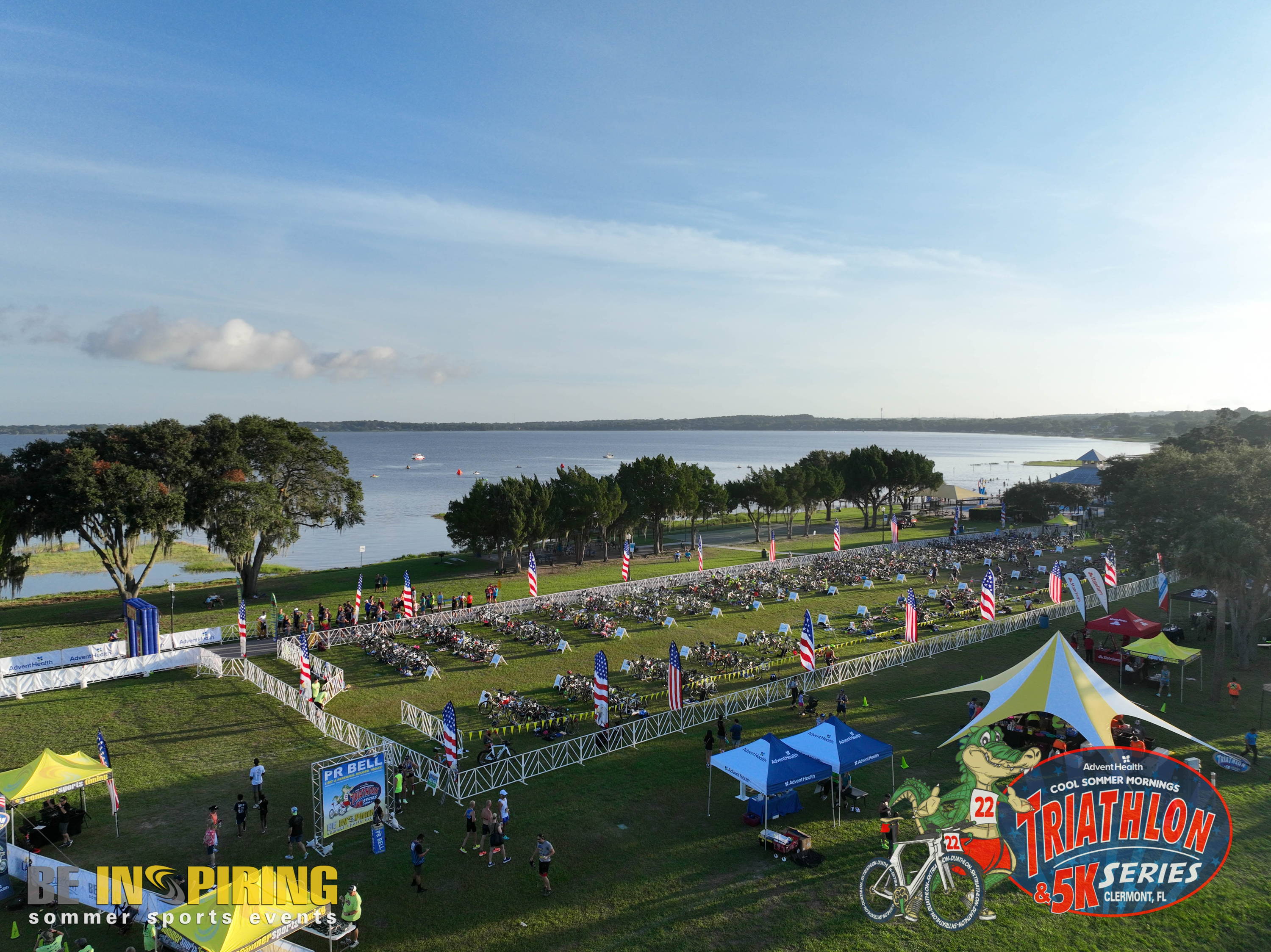 BIKE - The bike course travels clockwise around Lake Minneola and then incorporates another 2+ miles in the residential area of Clermont for a total of 10.6 miles.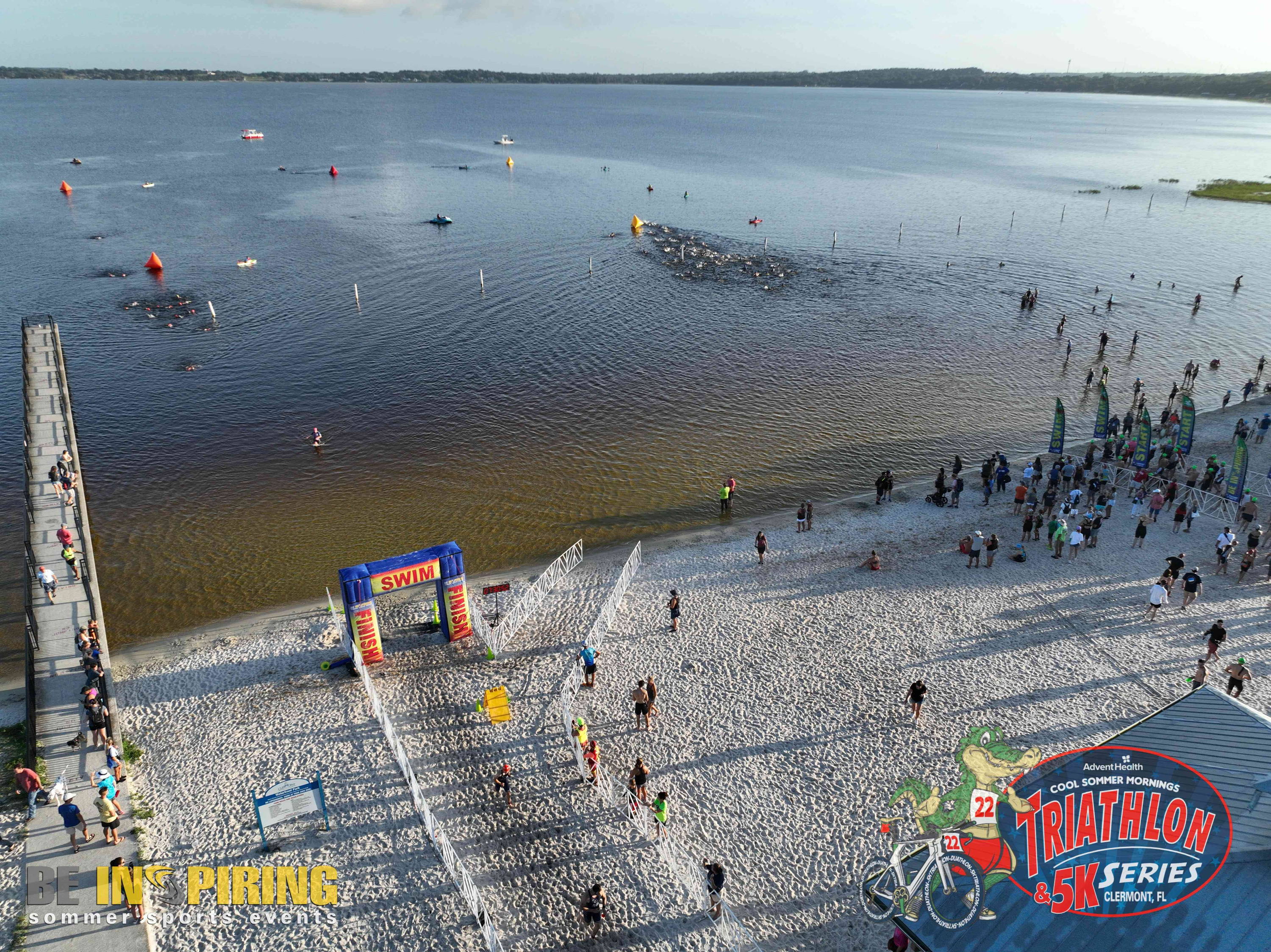 SWIM - The swim course is a rectangular shaped course in Lake Minneola. The projected water temperature is expected to be 82-84. Wetsuit use is in accordance with USAT rules.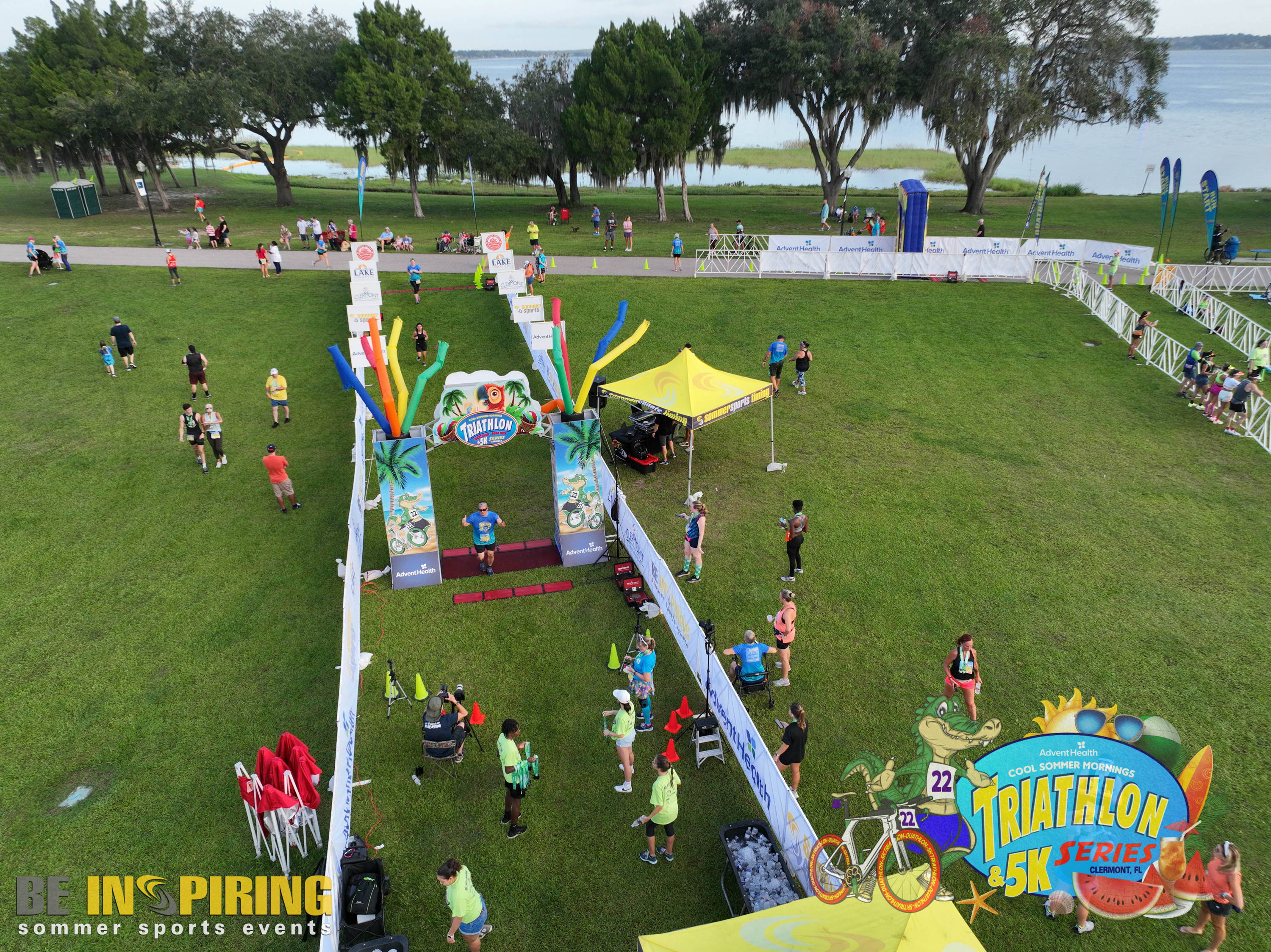 FINISH LINE - Applaud everyone who crosses the finish line, and when you've completed your first event, you'll find yourself capable of anything.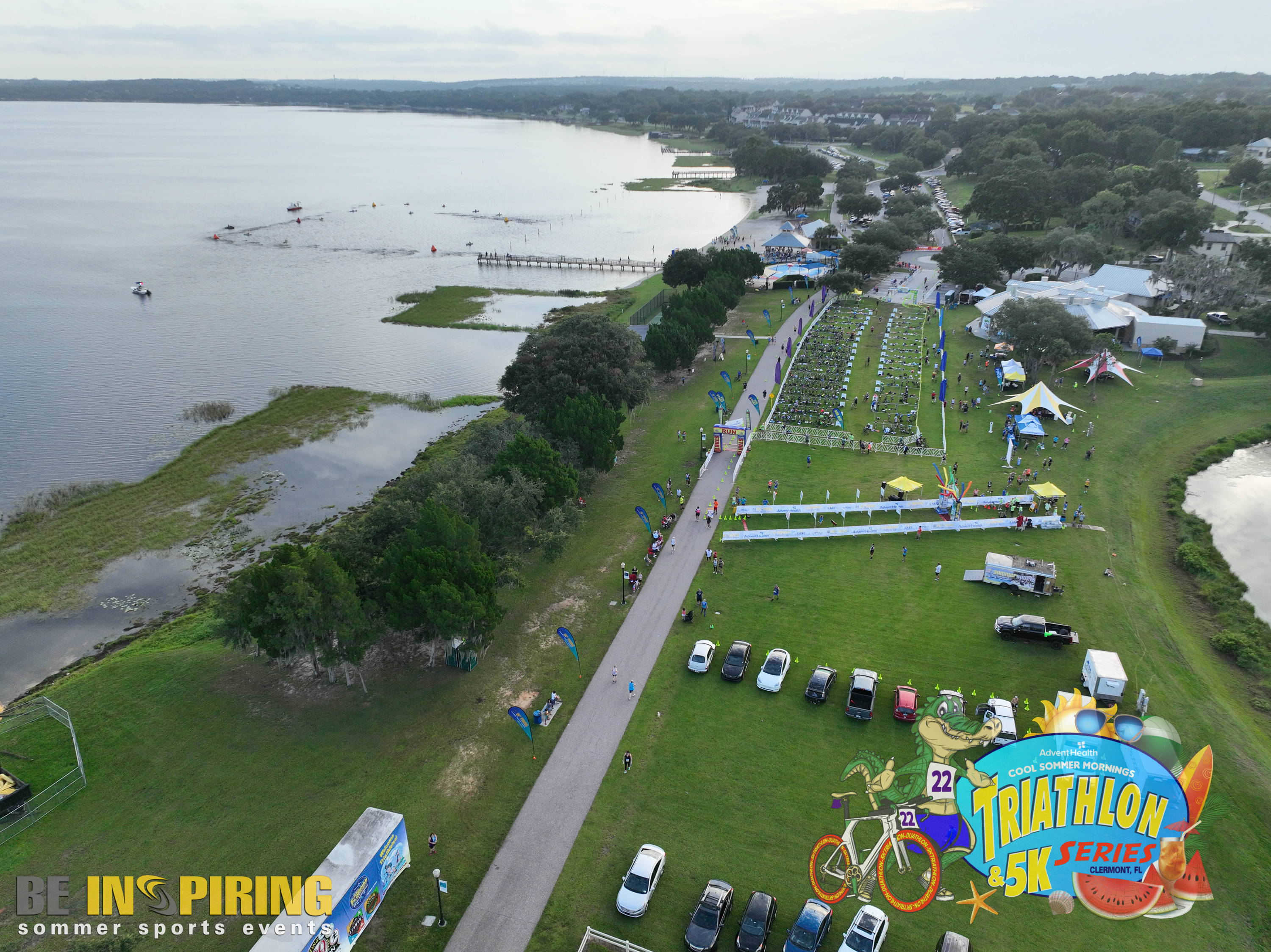 RUN - The run course is an out and back course on the South Lake Trail. Great view and great for families.
A Unique Medal Awaits You!
By participating in the race, you will receive an exclusive medal for this event. For those that have participated and raced in the same event for all four races in the series and have won first place overall in their category or age group, they will also receive a special medal prepared by Baleaf that will have a code they can exchange for a free gift on the back!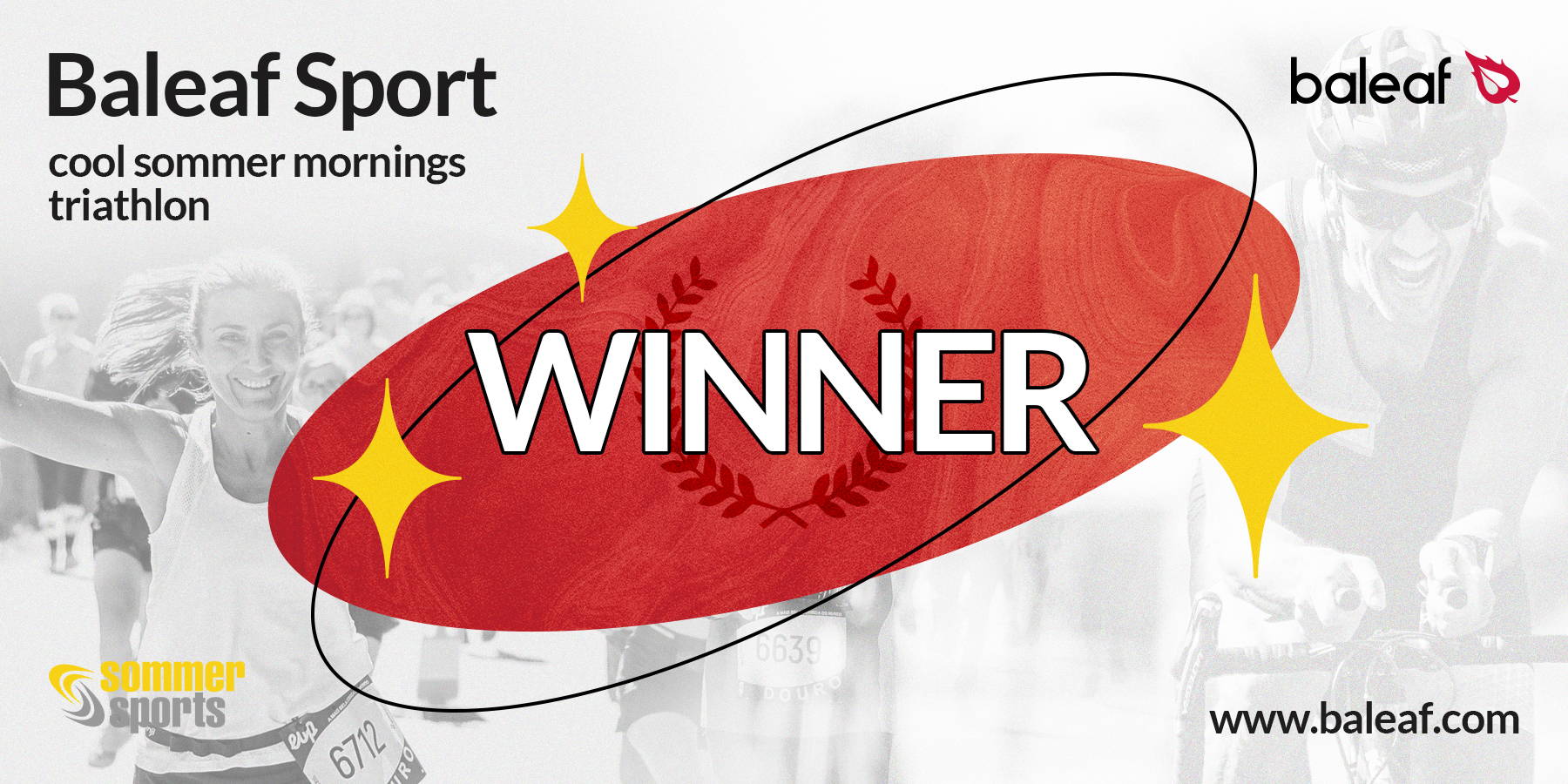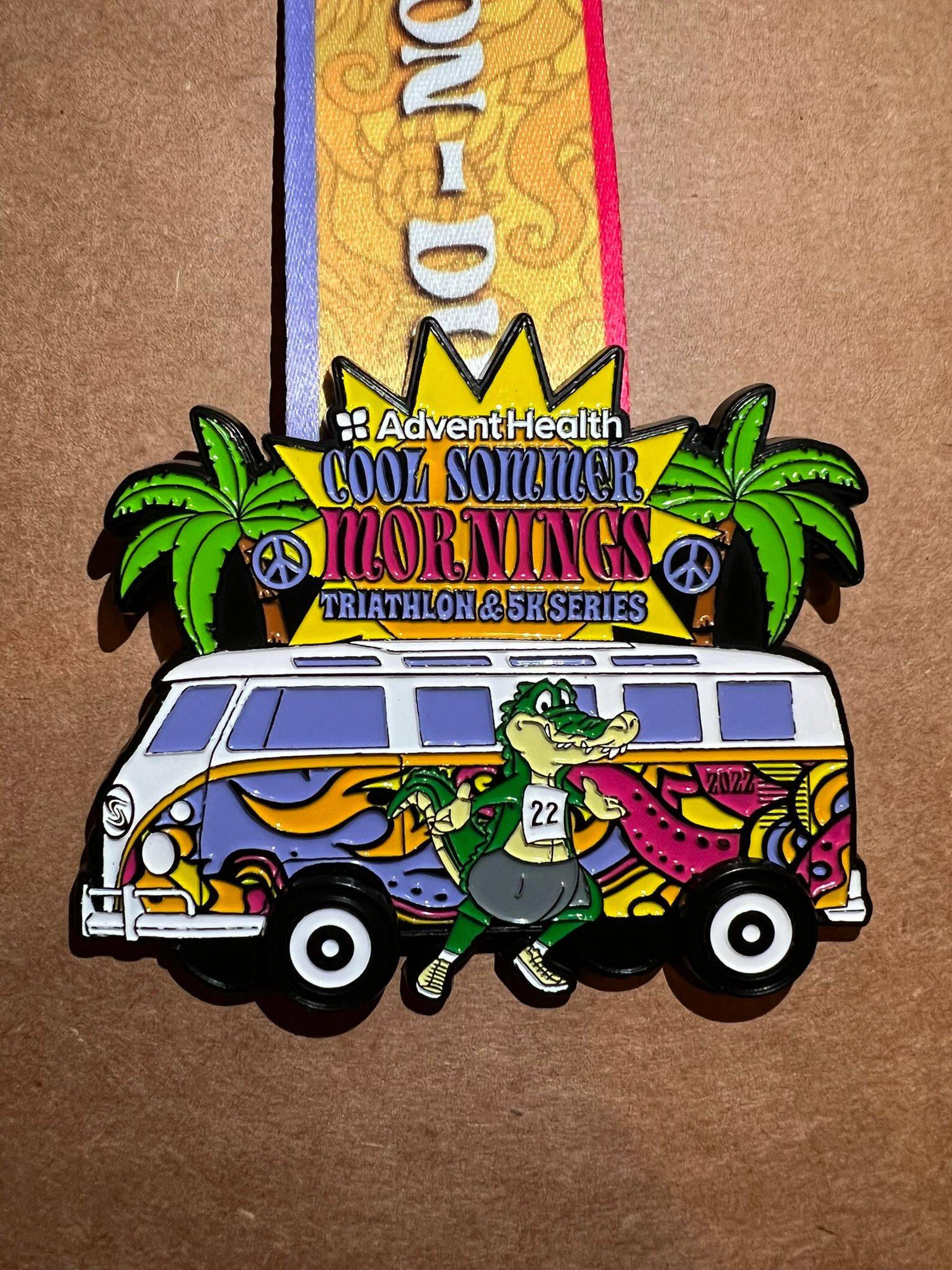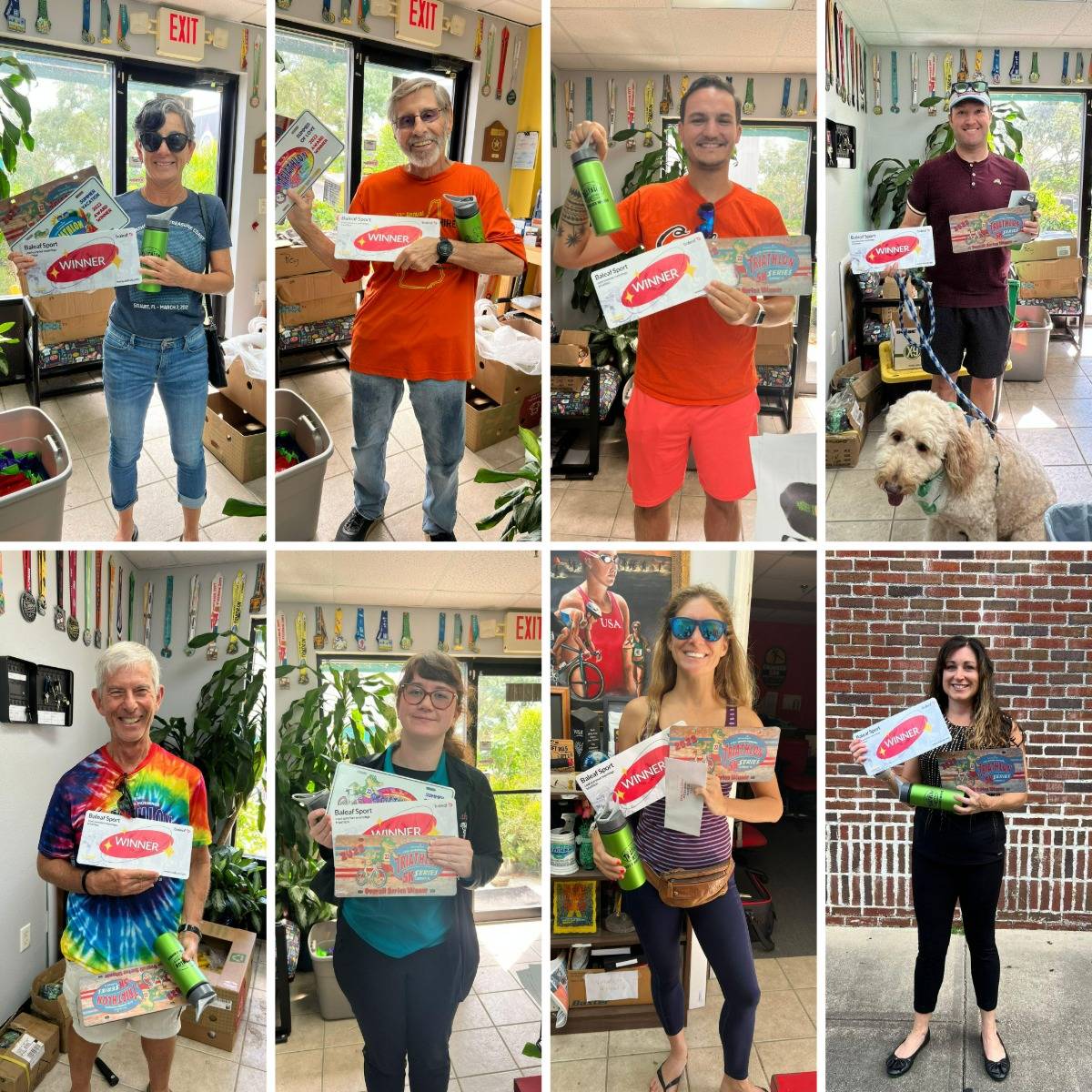 They were the top three from each event, and there is nothing better than winning a competition and receiving a gift from baleaf. We are proud of them.
Each race is attended by more than 1,000 people from all over the United States who are passionate about the sport and sweat it out.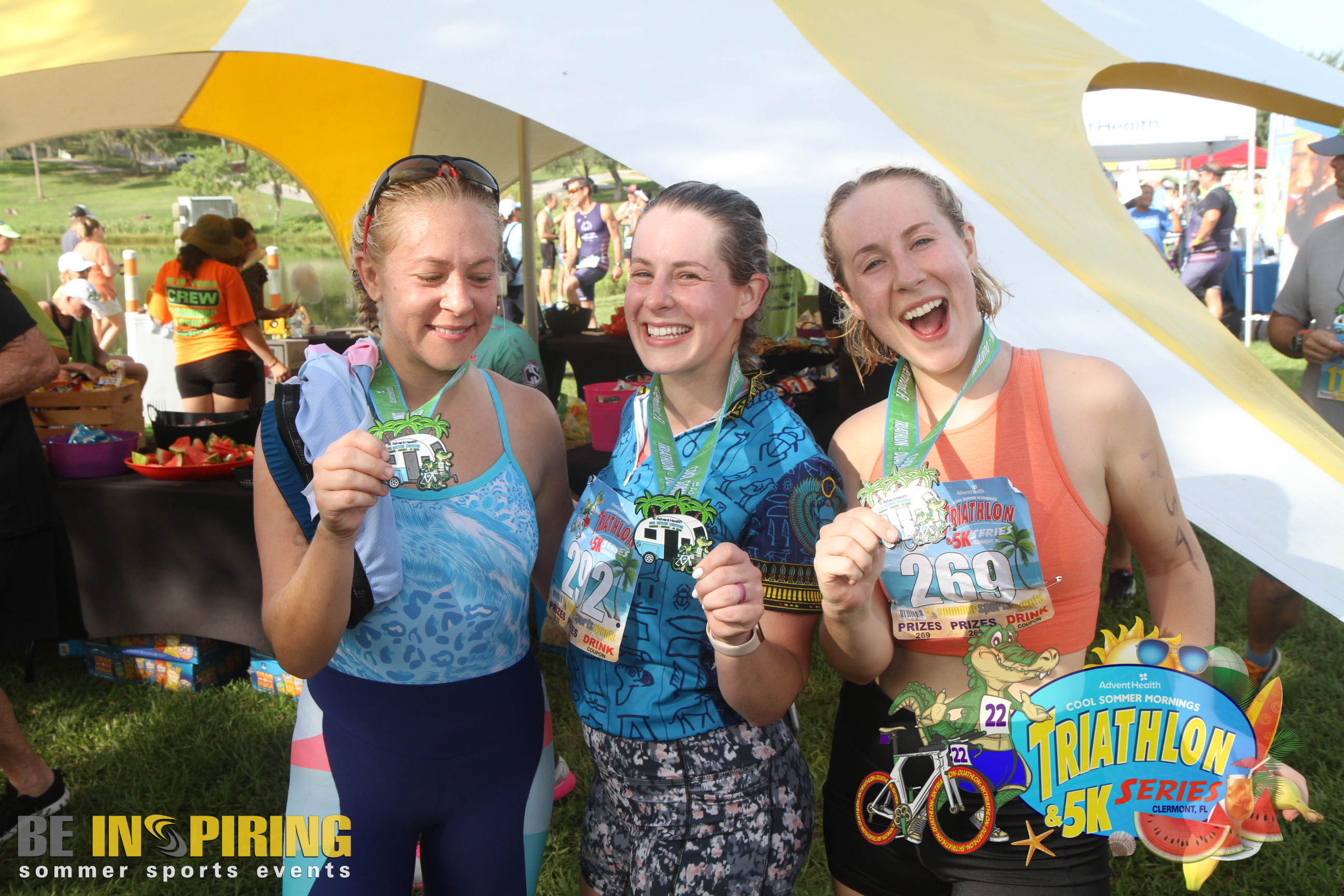 There is nothing more exciting than the joy of finishing a race with friends.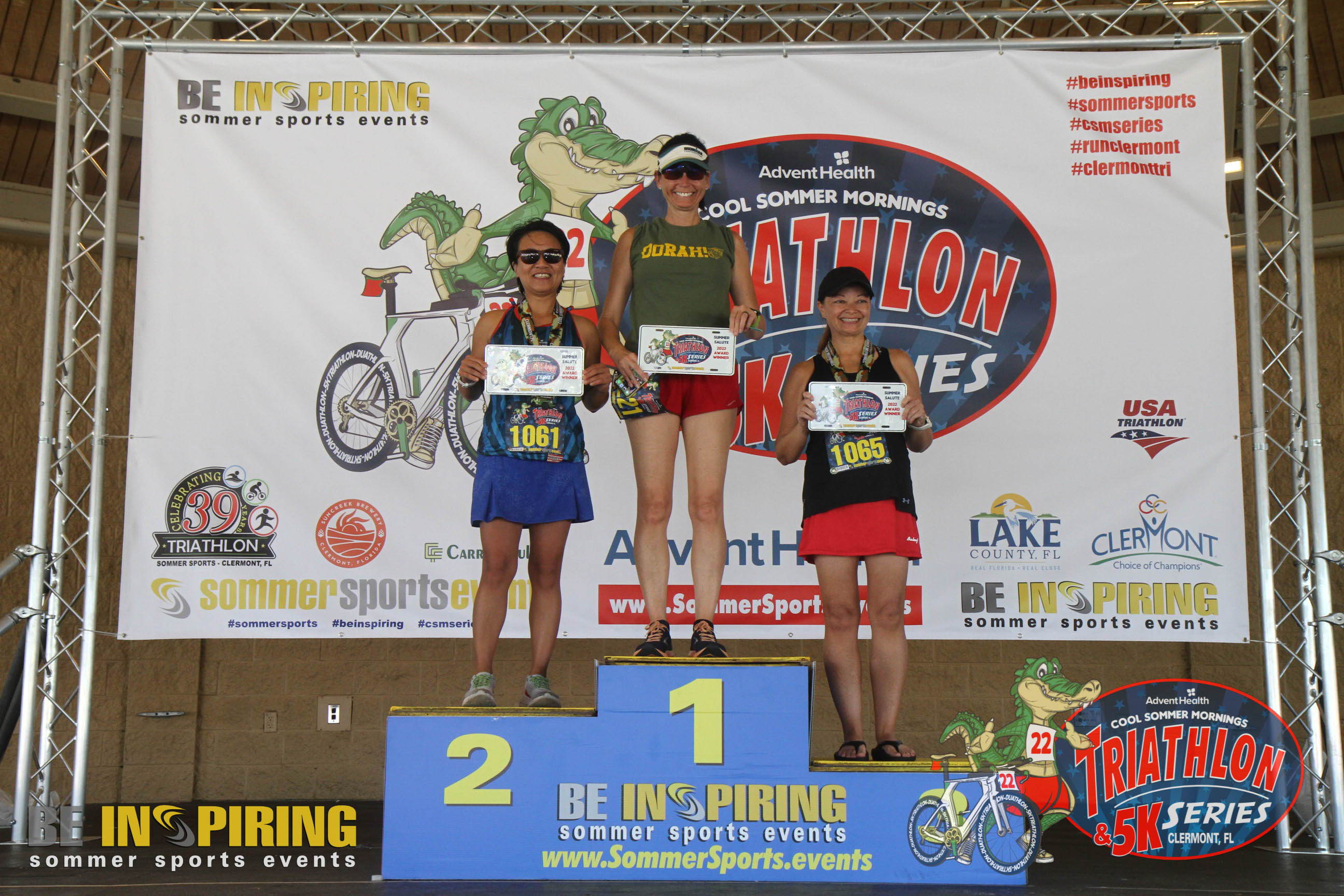 Winners from baleaf users, will you be next?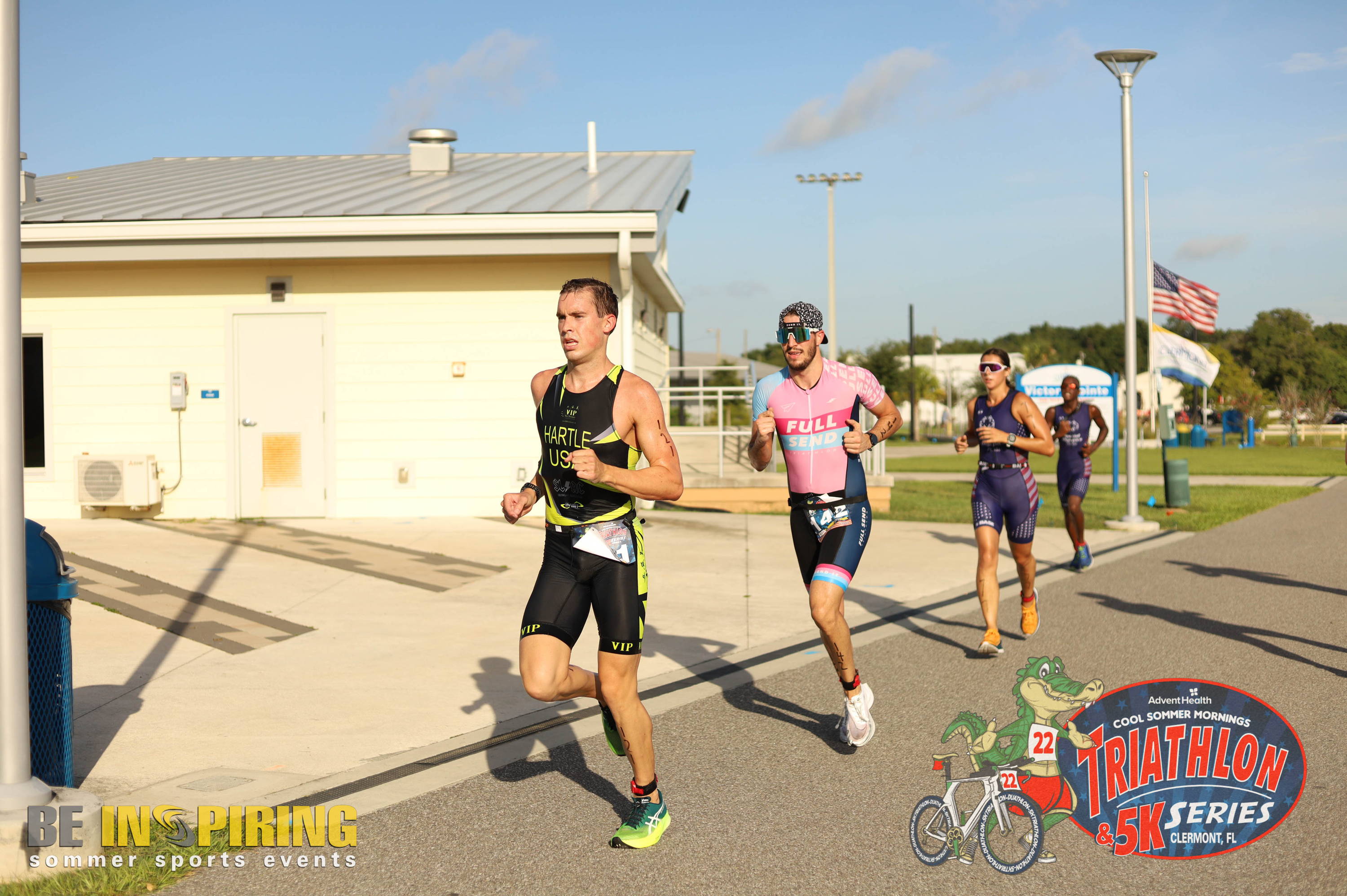 Run with all your might and never give up, the end is in sight.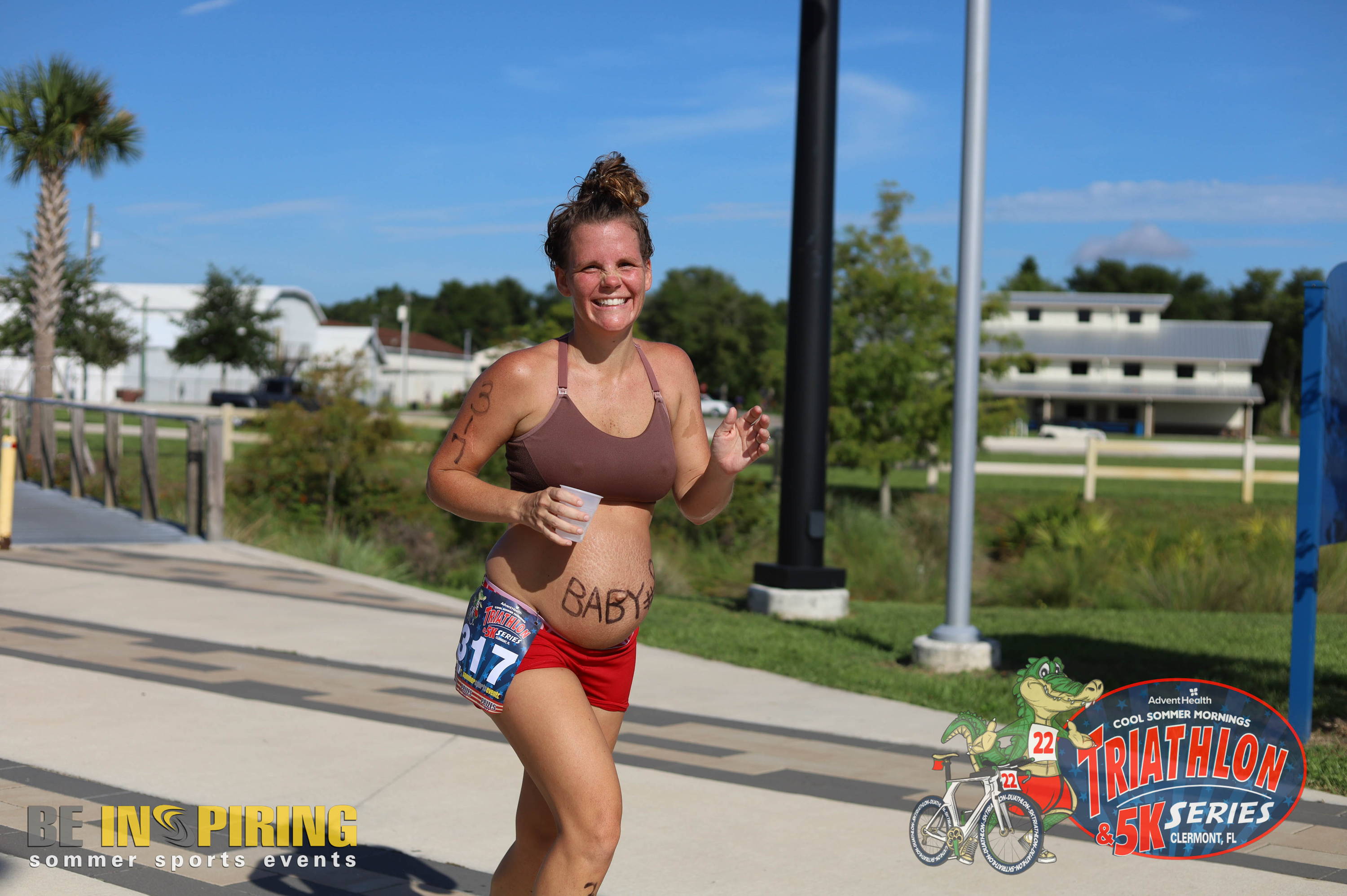 It's never too early to start your active lifestyle or competing in races, even when still in the tummy!
Recommended Items for You
We have recommended four competition outfits for the participants. Compression fabric keeps your muscles steady and reduces vibrations as you run.
In the meantime, you can click View More to see the costumes on display at the competition.
You are in advanced mode.
You can turn it off in left sidebar. To use advanced options, you will need to enter your own Google Maps API Key.
Get Google API Key